The SHC Judges Scheme enables suitably credentialed Applicants to become accredited as a SHC Judge and be included on the Official SHC Judges List. Regular Clinics and Judges Exams are conducted in all States.
Enquiries to Judges Co-ordinator Joe Charnock Mob 0414 842 331 | Email click here
or Phone 02 4588 5005
Links to Interstate Affiliate General Judges Lists updated 30.8.18 are as follows:
SHCV | SHC WA | SHCQ | SA | NT | SHCTAS | SHCNZ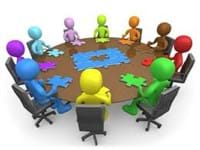 2018
>>>>>>>>>>>>>>>>>>>>>>>>>>>>>>>>>>>>>>>>>>>>>>>>>>>>>>>>>>>>>>>>>>>>>>>>>>>>>>>>>>
TBA
New Judge Application procedure:
Information Sheet for Applicants Click Here
1. Download, complete & return Form & all details for approval of Judges Coordinator & Judges Sub Committee.
General Application Form - Click Here Royal National Application - CLICK HERE
2. For General List download & complete EXAM PAPER A and EXAM PAPER B
The Royal List Exam will be provided direct by the Judges Coordinator to approved Applicants..
3. If a PASS Mark & approved by SHC then name will be added to Judges List
4. Required to attend a Judges Workshop within twelve months of appointment to List.