new!!! 2019 hufglocken Grand National Event Coordinator
It is with great pleasure that the SHCA announces the appointment of Samantha Watt as the Event Coordinator of the 2019 SHCA Hufglocken Grand National Saddle Horse and Rider Championships.
Sam, a professional project manager, brings with her transferable skills and a level of professionalism, enthusiasm and 'value add' that we know will help us deliver a fantastic event in 2019. Please make Sam feel welcome as she begins the huge task of working with multiple stakeholders.
Sam can be contacted on: events@shca.org.au
The SHCA would like to thank everyone who expressed an interest in this demanding role. We look forward to seeing you all at the 2019 Grand Nationals.
Click below for most recent Hi Point Leaderboard Results

NSW Country Show Horse Championships - Dubbo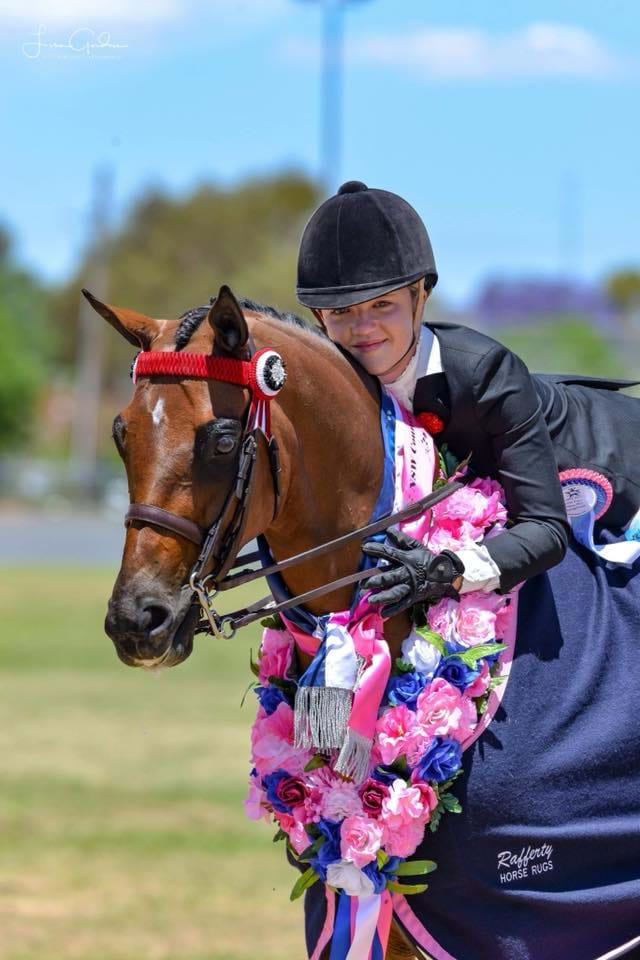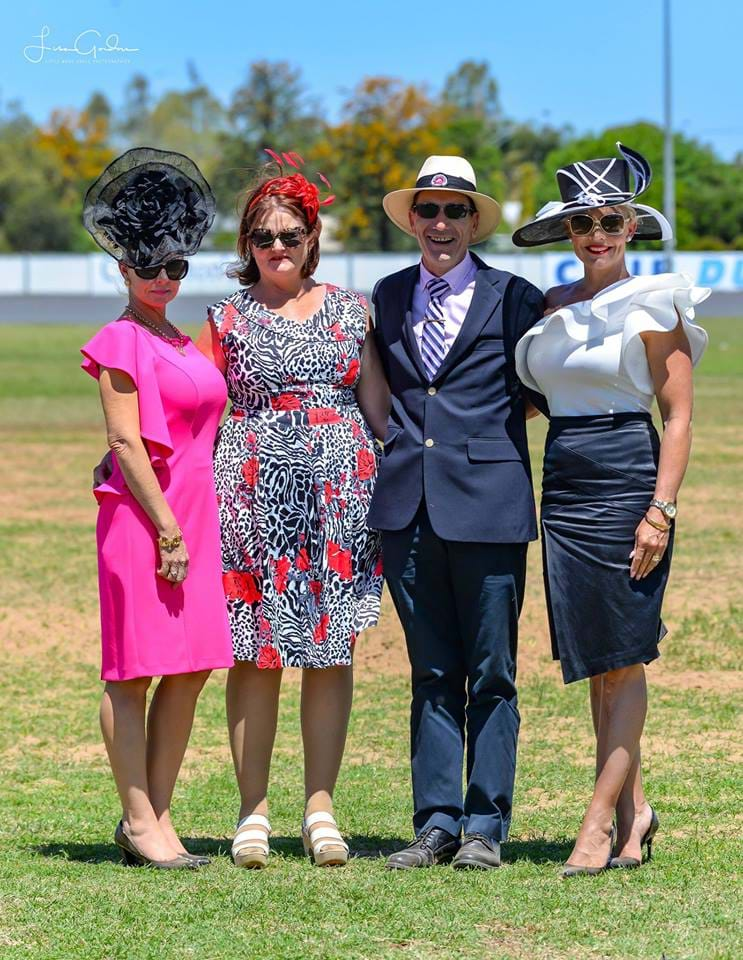 DUBBO AND DISTRICT SHOW HORSE ASSOC INC.
GRAND NATIONAL QUALIFIER - NOVEMBER 2018
Another successful NSW Country Show Horse Championships.
Judges for this event were, Kim Durante, Samantha Kennedy, James Athanasoff and Karen Townsend.
Attracting competitors from Queensland, NSW and Victoria aiming to qualify for Grand National at the second last qualifier of the season, resulted in excellent entries for their hard working committee.
ACT AND SOUTHERN SHOW HORSE ASSOCIATION INC.
GRAND NATIONAL QUALIFIER - SEPTEMBER
The committee of ACT and Southern Highlands organised another very successful qualifying event in Canberra for the SHCA Grand National.
Classes highly contested and judges and committee ran a great event.
Special mention of the massive fund raising effort by the committee and all those who generously donated monies at their auction for Drought Relief.
The Junior Showcase, run by the Show Horse Council of Victoria was conducted last weekend at Tatura in country Victoria.
The event was very well attended by Competitors and Judges for the weekend were:
Bridget Sell, Stephanie Jennison, Belinda Scanlon and Penny Greenhill.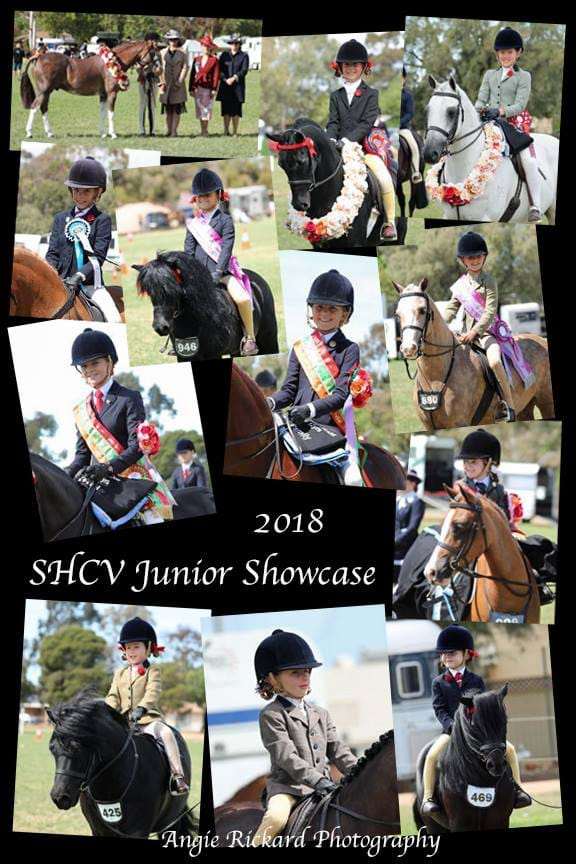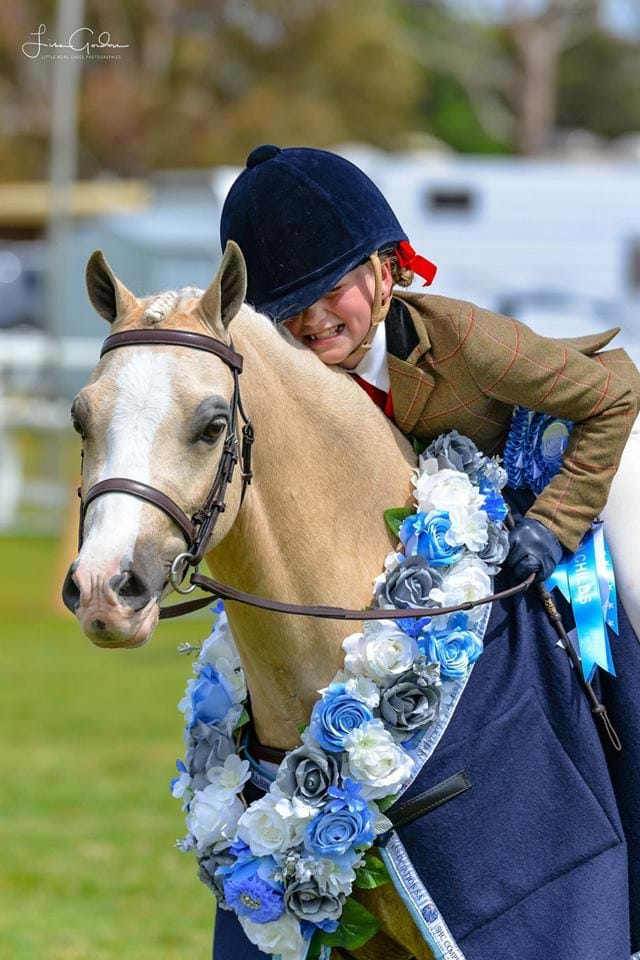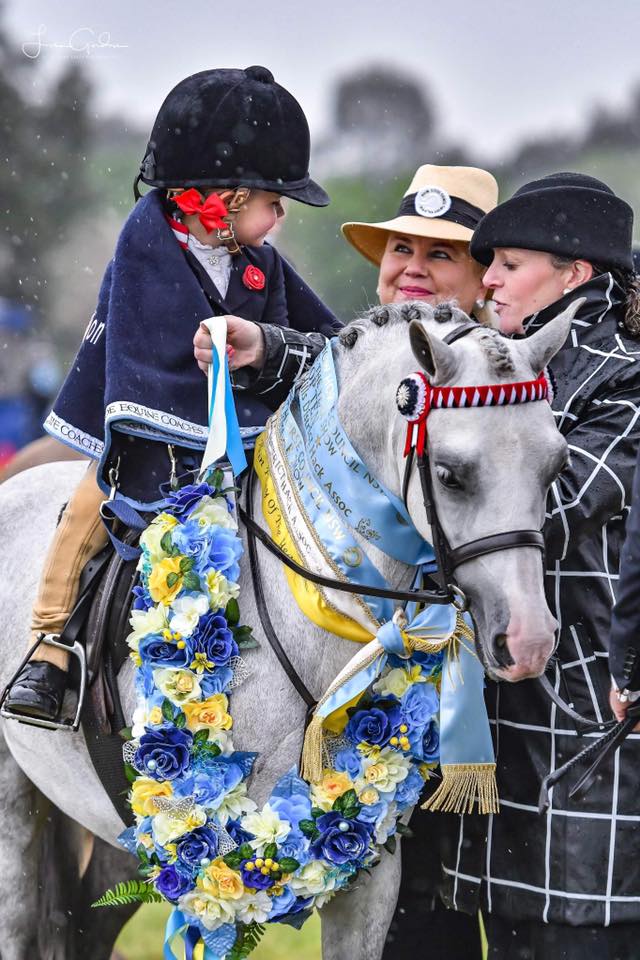 SA CHAMPION of CHAMPIONS SHOW
The SA SHC Competitors Association recently conducted a very successful show in South Australia. Competitors enjoyed a great atmosphere throughout the weekend. The committee had the pleasure to host Alan Willett, Sandra Giles, Bronwyn Noonan and Linda Makejev who officiated at the event.
Fantastic sponsors ensured competitors received wonderful prizes. Well done to the committee who worked tirelessly in order for their members to enjoy another wonderful weekend of showing.
Beautiful garlands were produced by Lauren Stone and together with rugs as prizes, the winners were well rewarded.