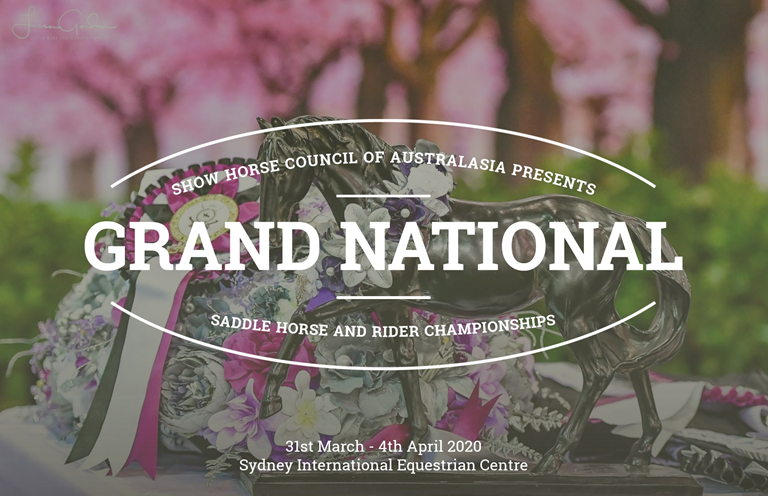 NSW/ACT Youth Show AT SIEC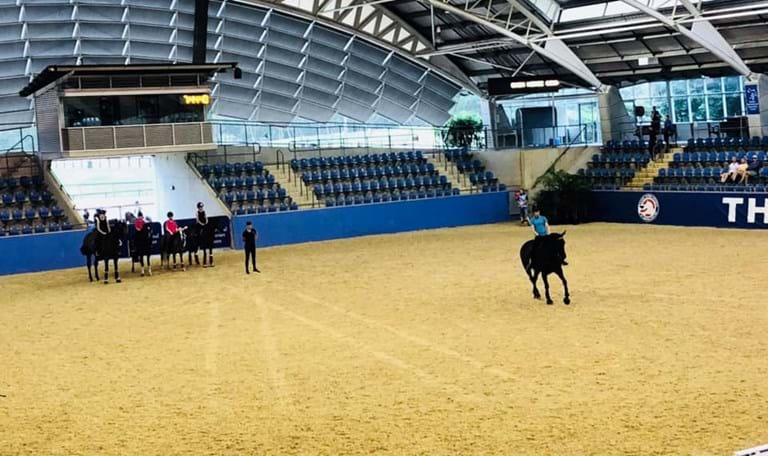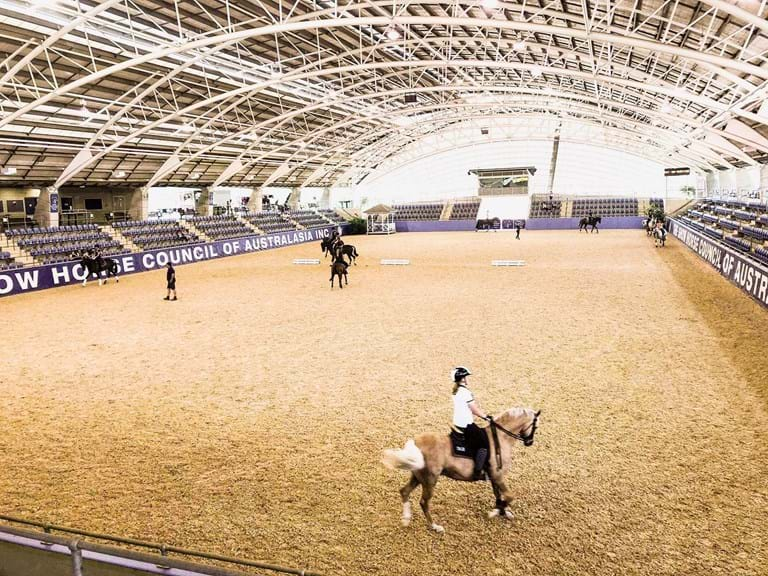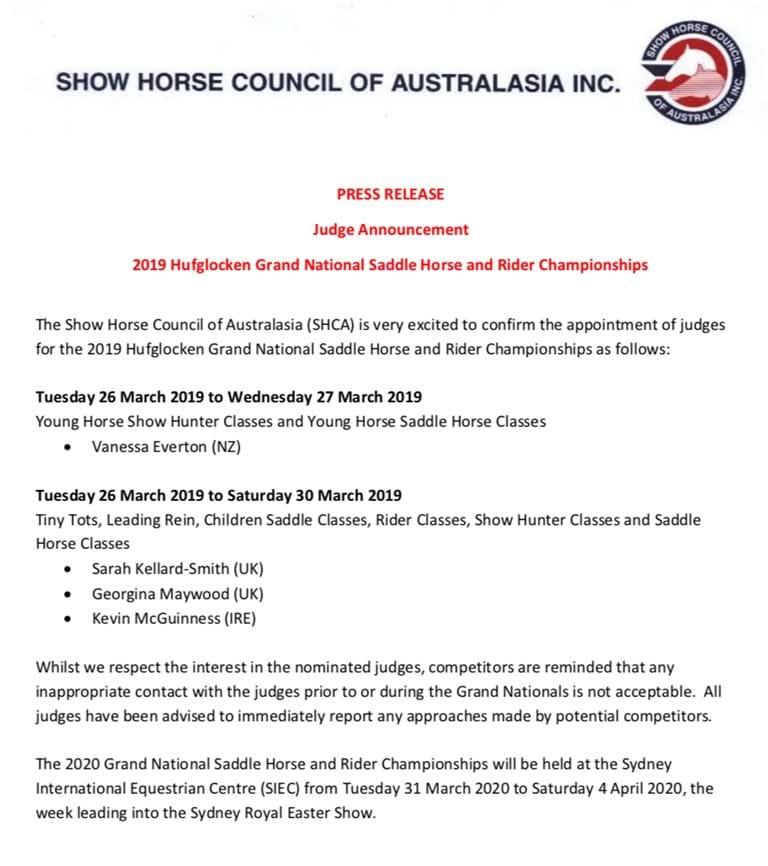 SHCA Social Media Policy Summary
VERSION 2.1
For equestrian sports and SHCA members, social media is an important tool in celebrating success, distributing
information, promoting events, advertising and marketing, social activities, having a voice, brand awareness and so on. Whilst the use of social media has become integral to the way in which we communicate and share
information and ideas, along with it comes responsibility.
The updated SHCA Social Media Policy has been implemented to inform the extended Show Horse Council of Australasia community about using social media in a way that people feel enabled to participate, while being mindful of their responsibilities and obligations. The policy assists in establishing a culture of openness, trust and integrity in all online activities relating to the Show Horse Council of Australasia.

Grand National Stable Tender now open
DATES: GN 2020
Grand National Saddle Horse and Rider Championship
sydney international equestrian centre, horsley park, NSW
tUEsday, 31 March 2020,
to
saturday, 4 April 2020.
SHCA and NSW/ACT Youth Event and Bare Pacific Coast Show Horse Championships. Enquiries to SHCA Office (business hours) 02 4588 5005 or subcommittee
PacificCoast@shca.org.au
Event Mobile 0412 570 103
**************
Changes to NSH Register, Fee Structure from 1 January, 2019
A $50 priority administration fee will now apply to ALL NSH applications lodged within fourteen(14) days of the closing date of entries, if the transaction is required to enter the event. (Approved by Council 15.12.2018)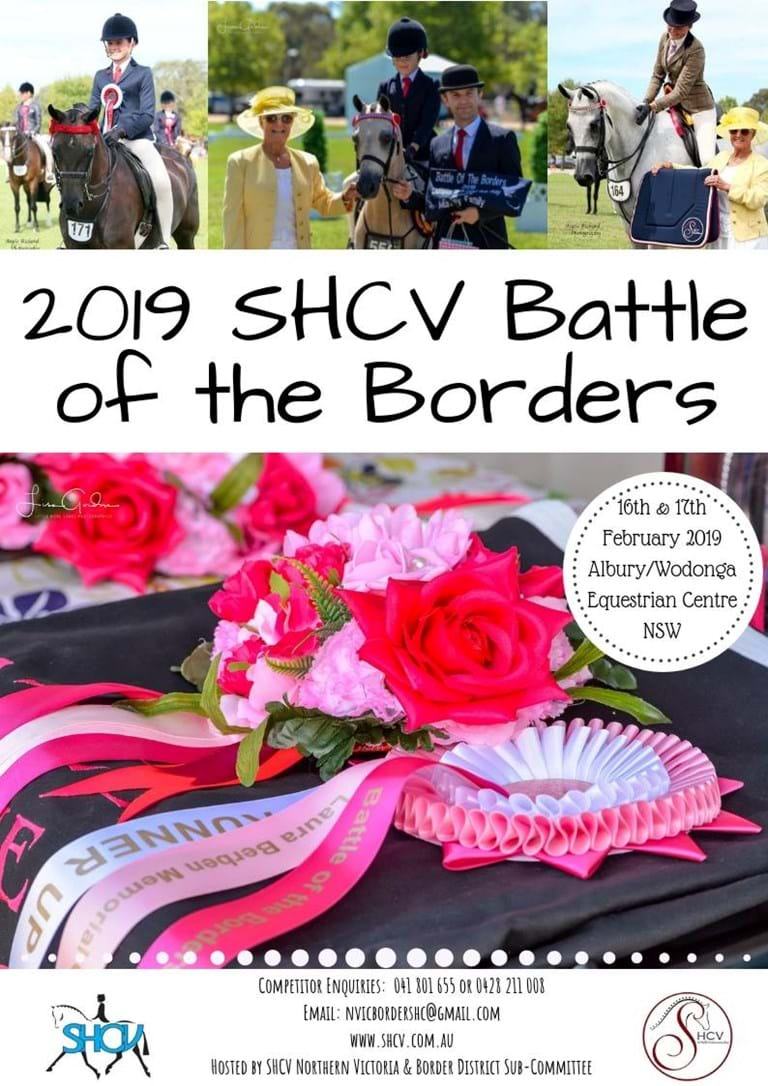 Photos from NSW HOTY
The SHCA congratulates the 2018 NSW Horse of the Year winners and thanks all of the competitors for their efforts.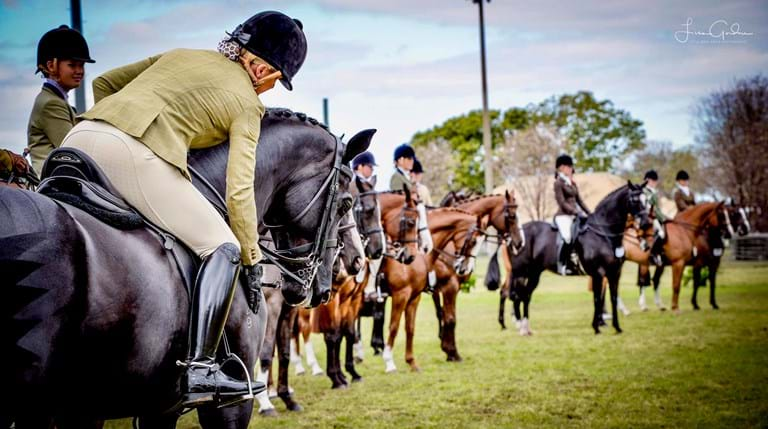 Thank you to all our Judges, volunteers and staff , who did a wonderful job at the event, despite the cold windy weather and much needed rain.

Images courtesy of Lorelle Mercer & LMG Photography
---